Bring Me Fame and Fortune!
Fame and Fortune!
Meet the cast of the film, and learn all about their ambitions and their hopes for where this production takes them. Of course, we all know the puppets are the true stars.
Fame and Fortune!
Our puppet protagonists (and the students that control them) are on a mission to save their beloved program and prove that they are more than just strings and felt. With their unwavering determination and boundless creativity, they are set to deliver a performance that will leave you spellbound!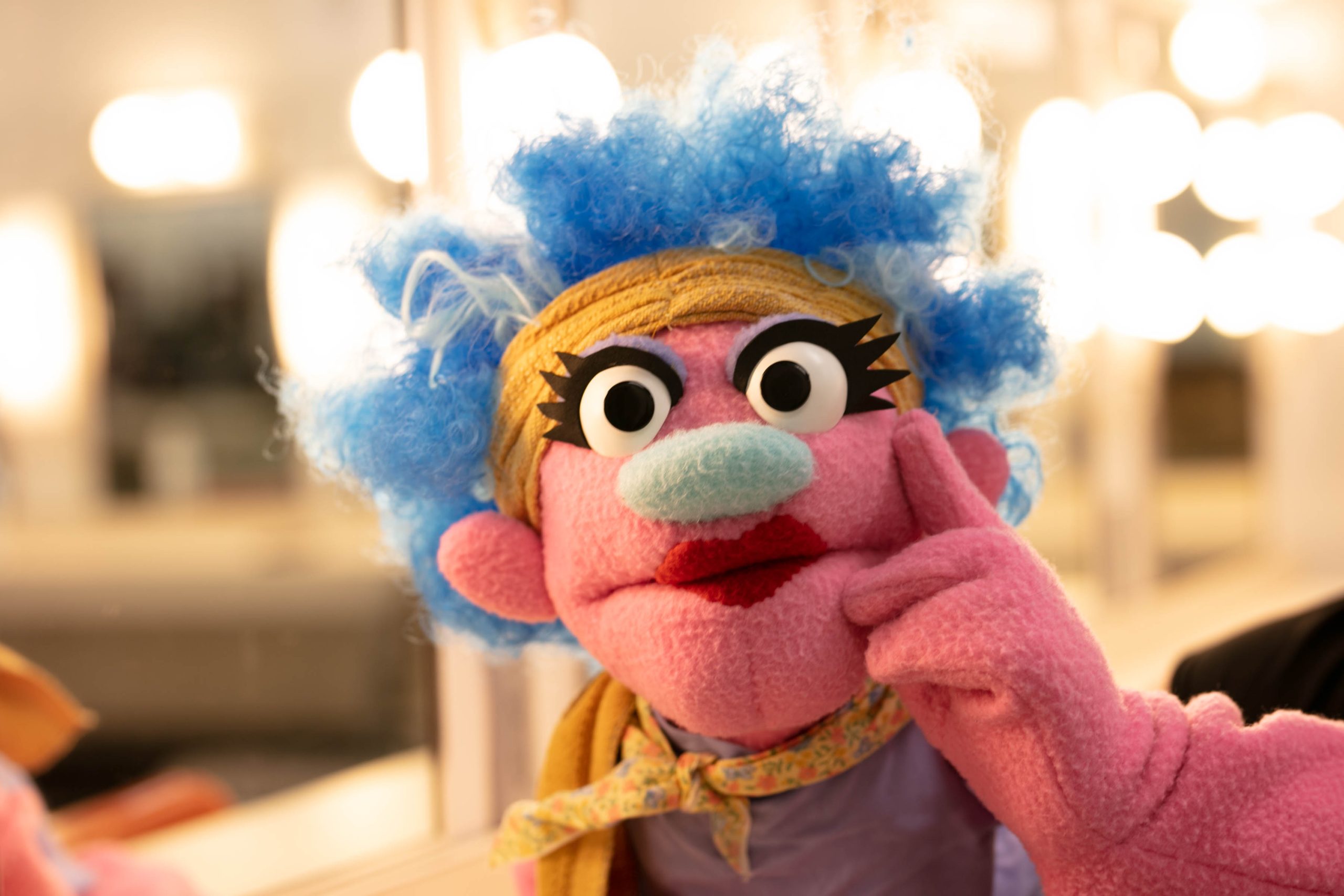 Dolores
Dolores is a well-connected Broadway star who has high standards. She showed up to perform Hamilton but left the production when she found out the puppets were doing Hamlet. Always the first to speak her mind or ask for a smoke, clearly her big personality would be wasted on such a small role and she has to maintain her dignity. The production of "Hamilton" was her idea.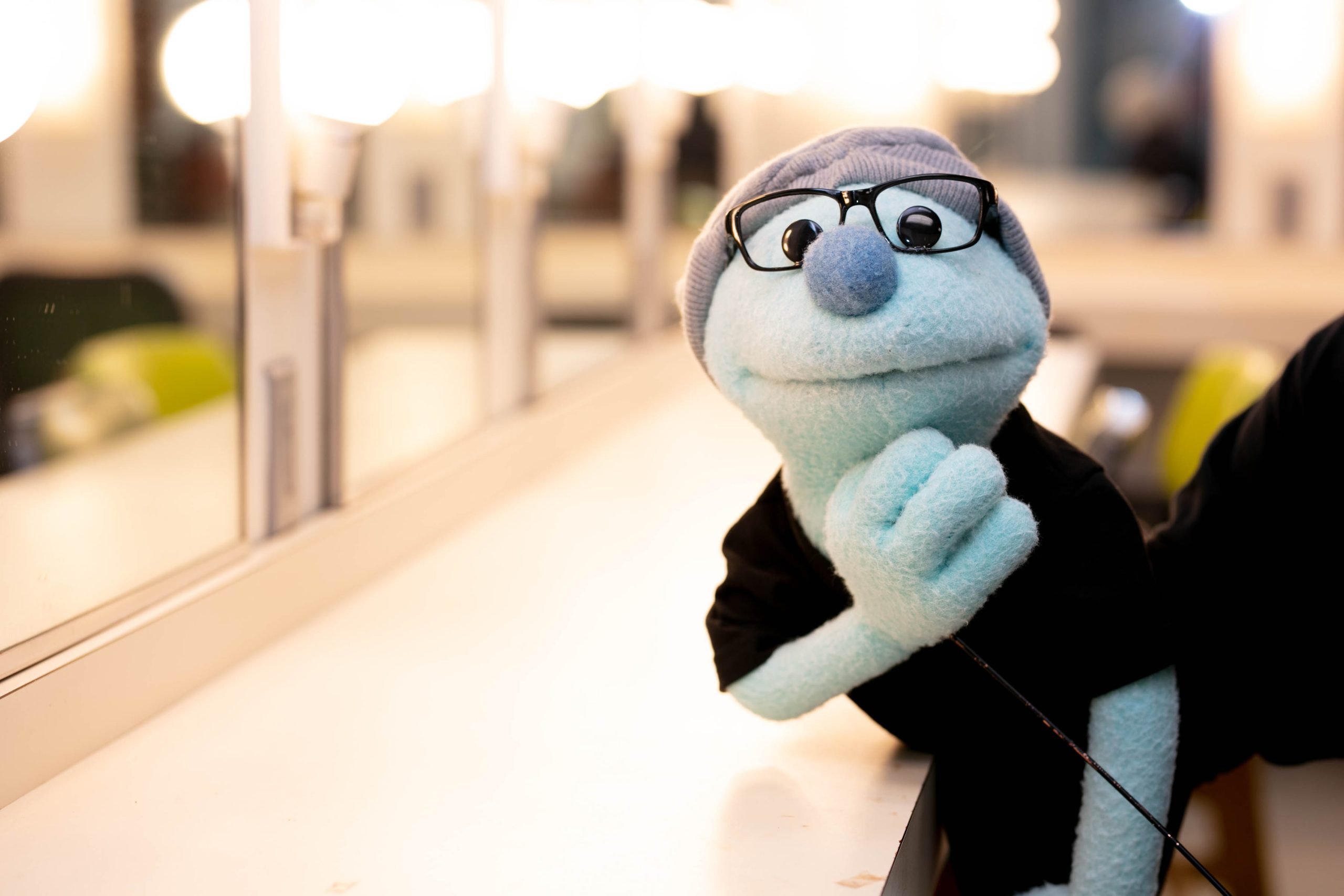 Filbert
The clear choice to play Hamlet, Filbert has leading man qualities and is a classically-trained thespian. He wants to elevate the visibility of the WVU Puppetry Program by taking on more complex roles. Filbert hopes this play will show the world that puppets are more than just felt and handsy performers. This production of Hamlet was his idea.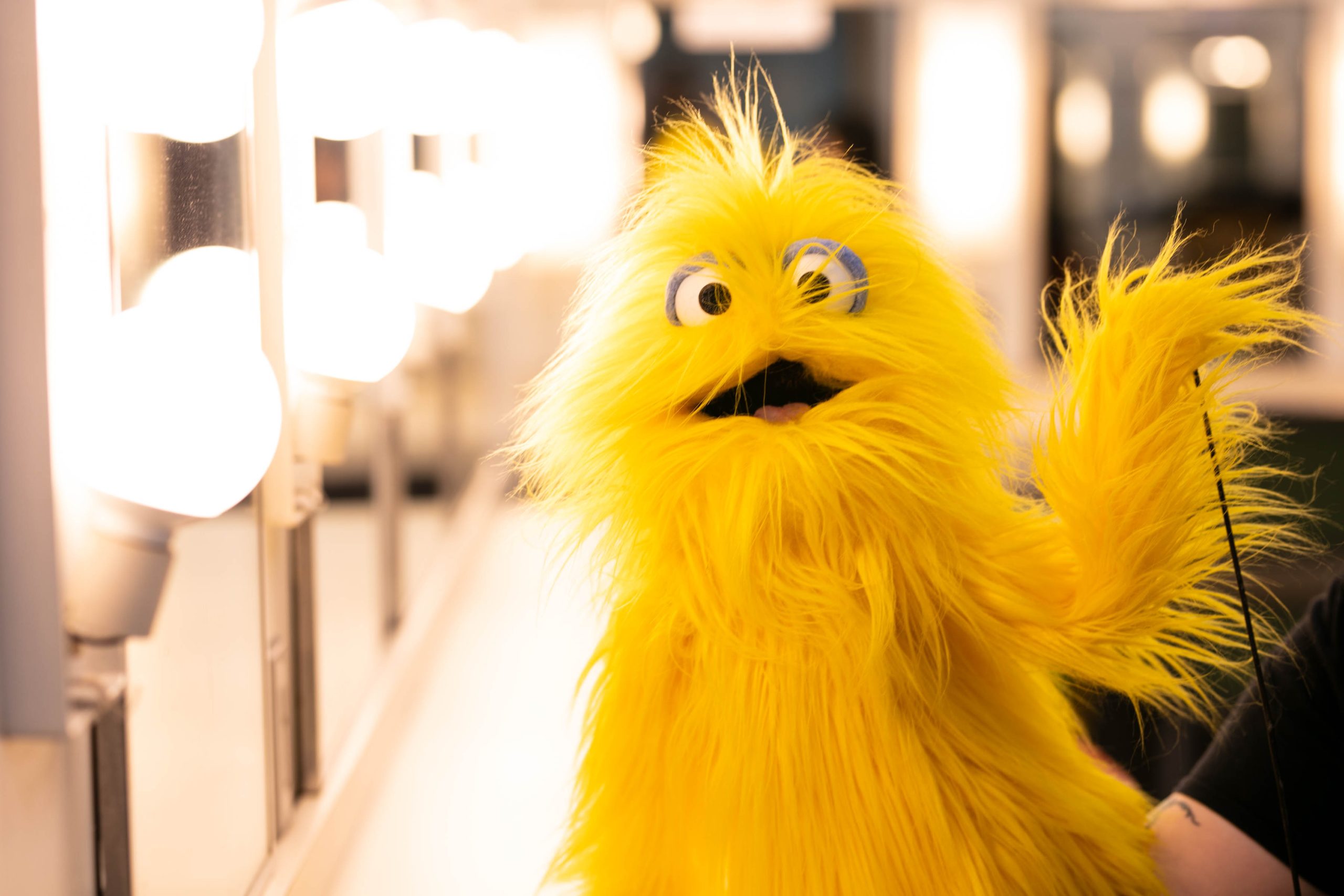 Lemyn P. Baah
Lemon's middle name 'Porkchop' comes from her father (coincidentally it is also her favorite meal) and she hopes to follow in his footsteps to become a famous puppet actor. She firmly believes that this performance will save the WVU Puppetry program and launch her (and perhaps her costars) to stardom. Remember her name, it will be in lights someday! This production of Hamlet was her idea.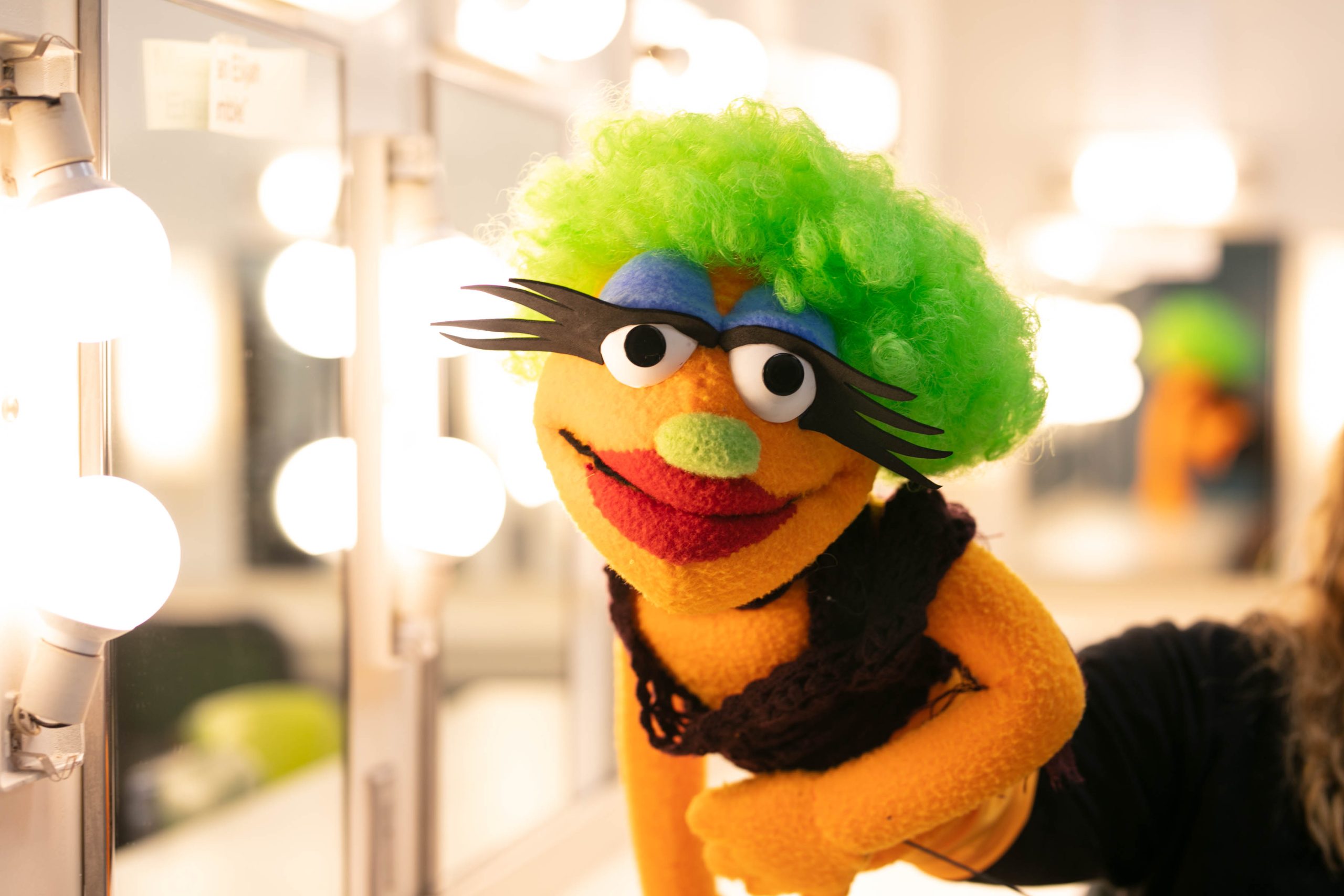 Margaret "Peggy" Ann
Peggy Ann has long been overshadowed by her sister Dolores. She spent years as her understudy in Broadway productions, while hoping to get noticed from her YouTube channel where she reviews different varieties of canned spaghetti. Peggy Ann is ready to shine like the diamond she always knew she was. This production of Hamlet was her idea.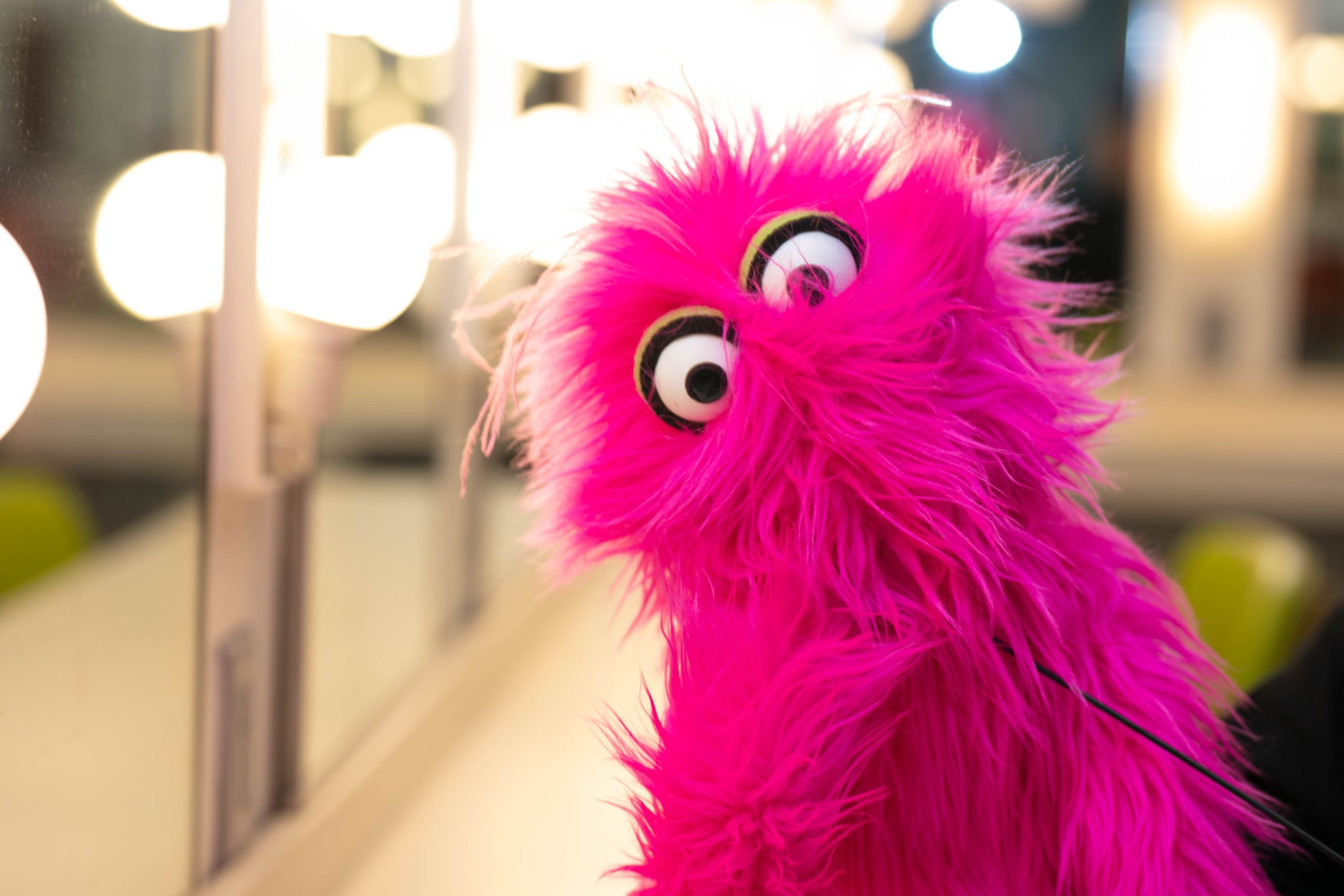 Pinky Ferguson
Pinky is a natural talent with a storybook past. He is descended from puppet royalty being the fifth cousin twice removed of King Friday. He brings an air of regality to this production. He hopes his next role will allow him to showcase his fabulous singing voice or at least his body. This production of Hamlet was his idea.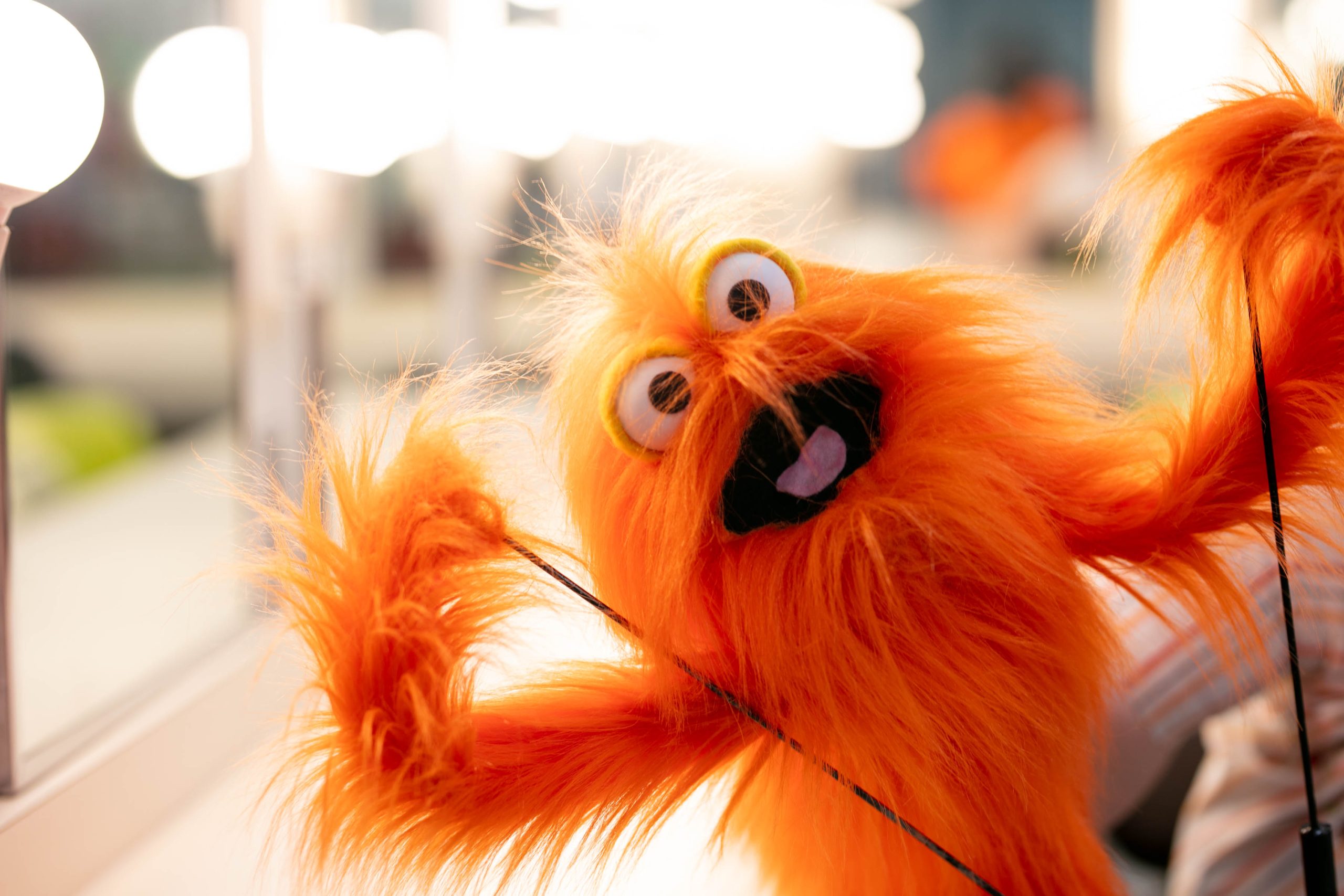 Vanessa
Vanessa is certain she's bound for stardom and is ready to be discovered by the theatre world. She pours her heart and soul into every performance and enjoys mingling with the audience after shows. Be sure to come say hello if you see her, she won't bite (*and if she does, she has all her shots). This production of Hamlet was her idea.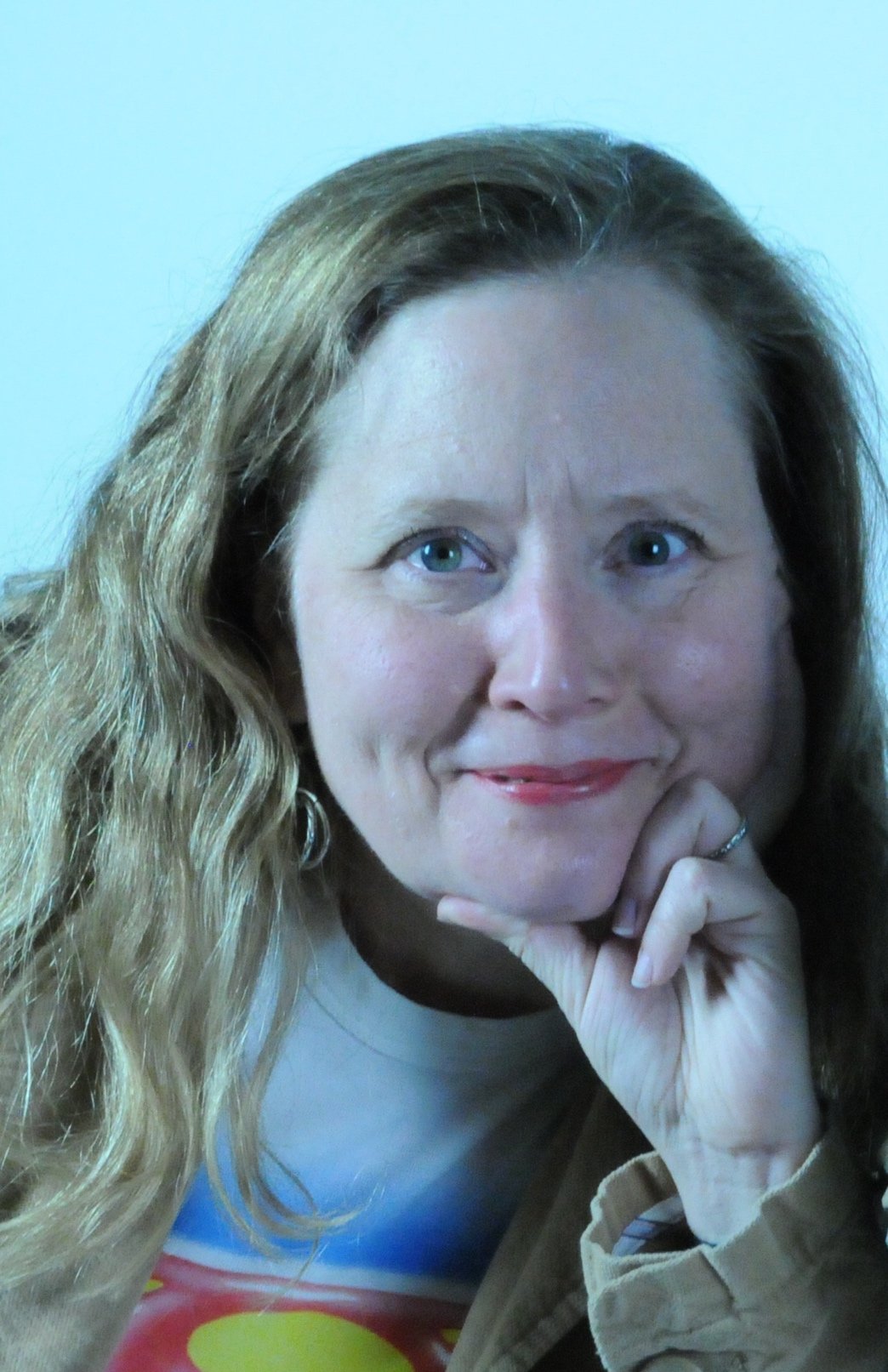 Mary C. McClung
Professor of Costume Design & Puppetry
Director of Costuming
Mary McClung became interested in creating puppets because her early work with ceramic sculpture started leaning towards characters that seemed to want to talk but because it was fired clay, naturally they lacked flexibility.  Now she is Professor of Costume Design and Coordinator of the Puppetry Program at West Virginia University where she hopes to inspire others to become collaborative storytellers, creating characters and beings in new environments and situations.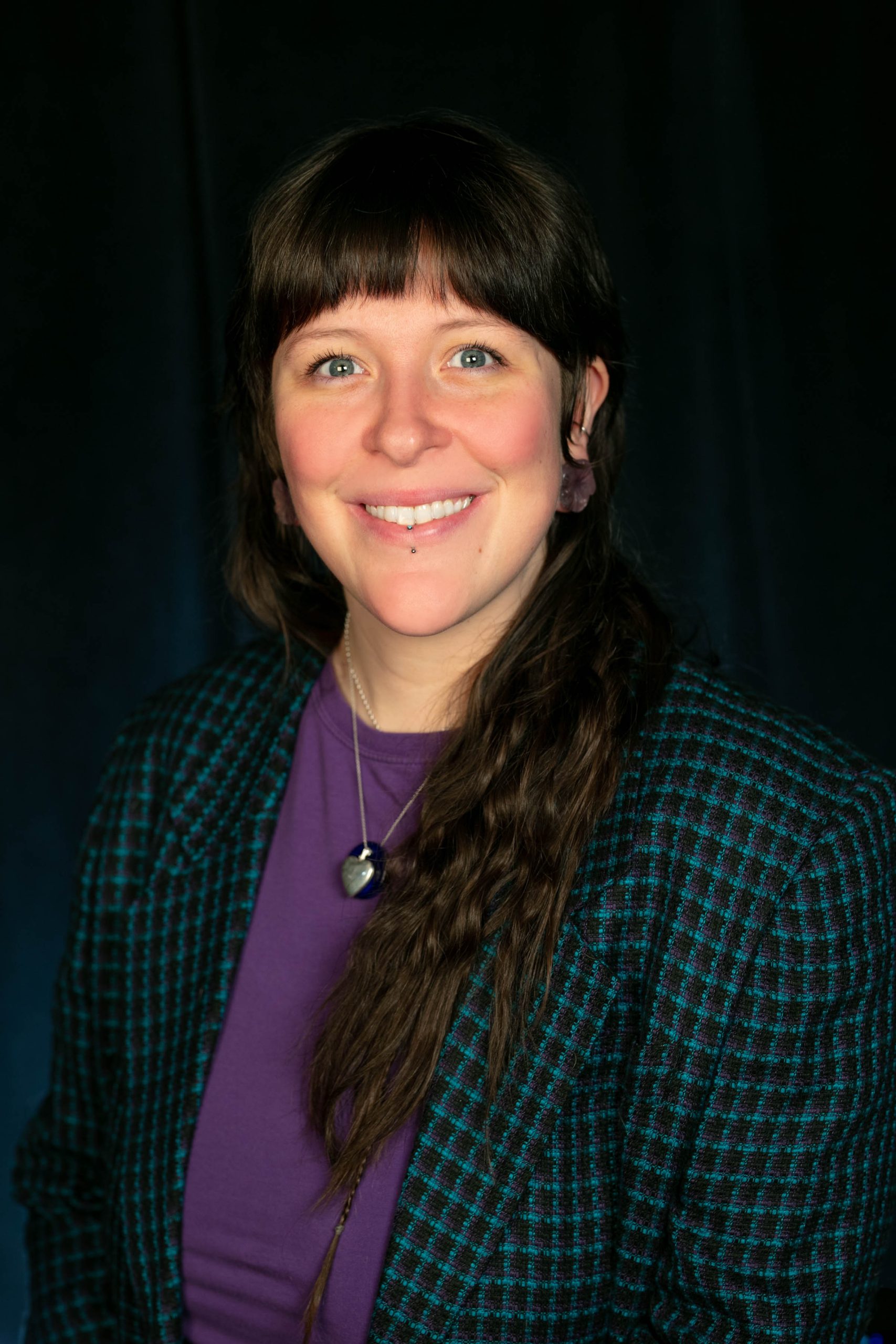 Chelsea J. Elliff
BFA Puppetry, Class of 2024
Originally from Western New York, Chelsea grew up in the Finger Lakes region. An artist by nature, she learned about the WVU Puppetry Program and was immediately transfixed by the possibilities. Puppetry allows Chelsea to explore her artistic interests, discover new ones, and realize her creative destiny. She believes puppets are a spectacle: they instinctively grab our attention and allow us to see the world a little differently. Getting to be involved in the wonder, whimsy and power of puppetry is Chelsea's favorite part of this program. After graduation she hopes to continue putting on puppet shows with her own creations and explore different methods and mechanics of building puppets, while pursuing numerous opportunities to put more puppets into the world.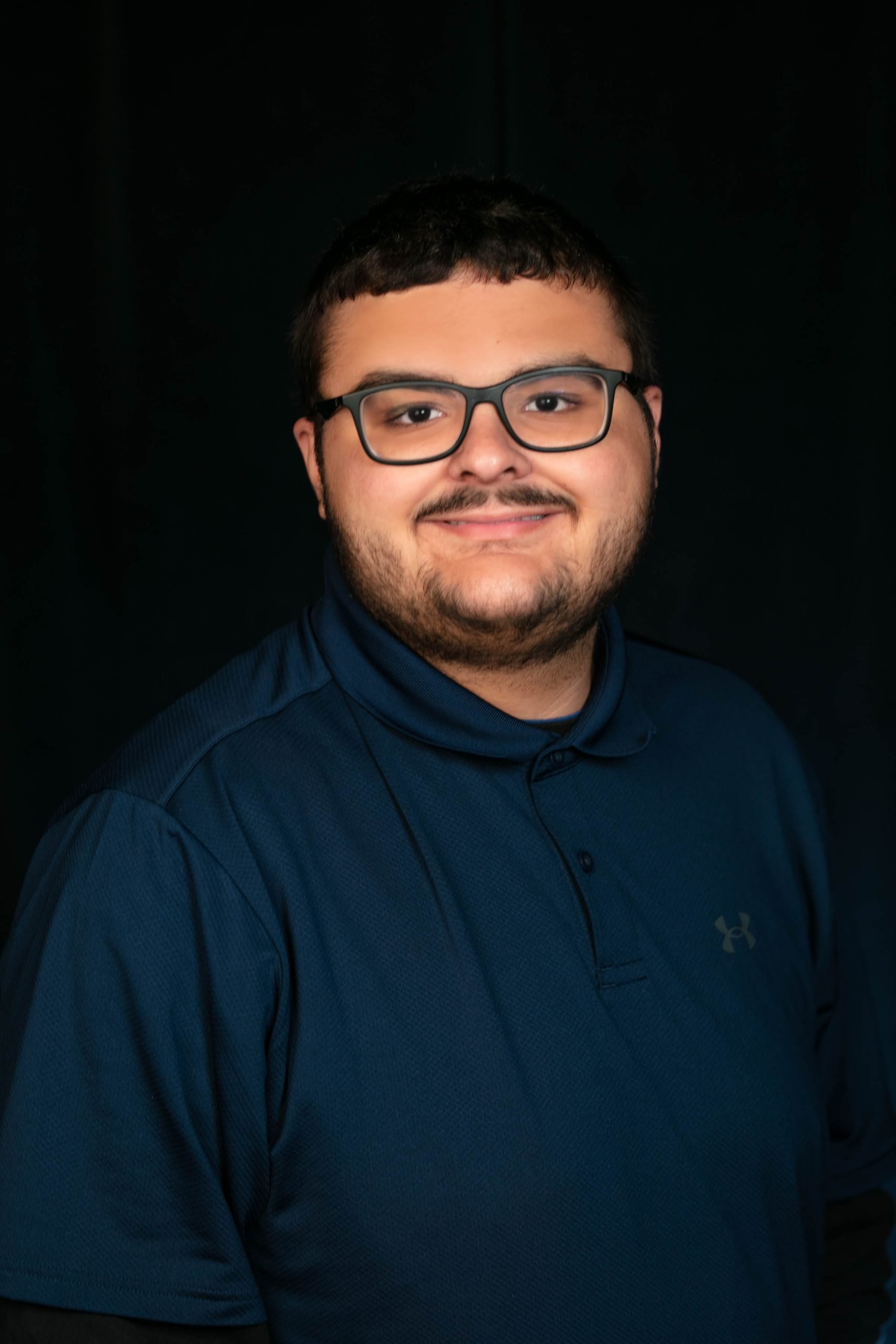 Talon Schultz
BFA Puppetry, Class of 2025
Talon is originally from Homer Alaska, but now lives in Hastings Michigan. He chose the Puppetry Program at WVU to pursue his favorite thing in the world: puppetry. He discovered puppetry when he was very young, using any materials he could to create new characters. While still in high school, he became well known around town as being the puppet guy, and decided to pursue puppetry as a career option. For Talon, creating characters is the most intriguing thing about puppetry. Being able to create a character that he could then breathe life into is magical. After he completes his BFA, he plans to pursue a career in puppetry in the film industry. He enjoys working with puppets, loves the characters he creates and thrives with collaborating with other puppeteers.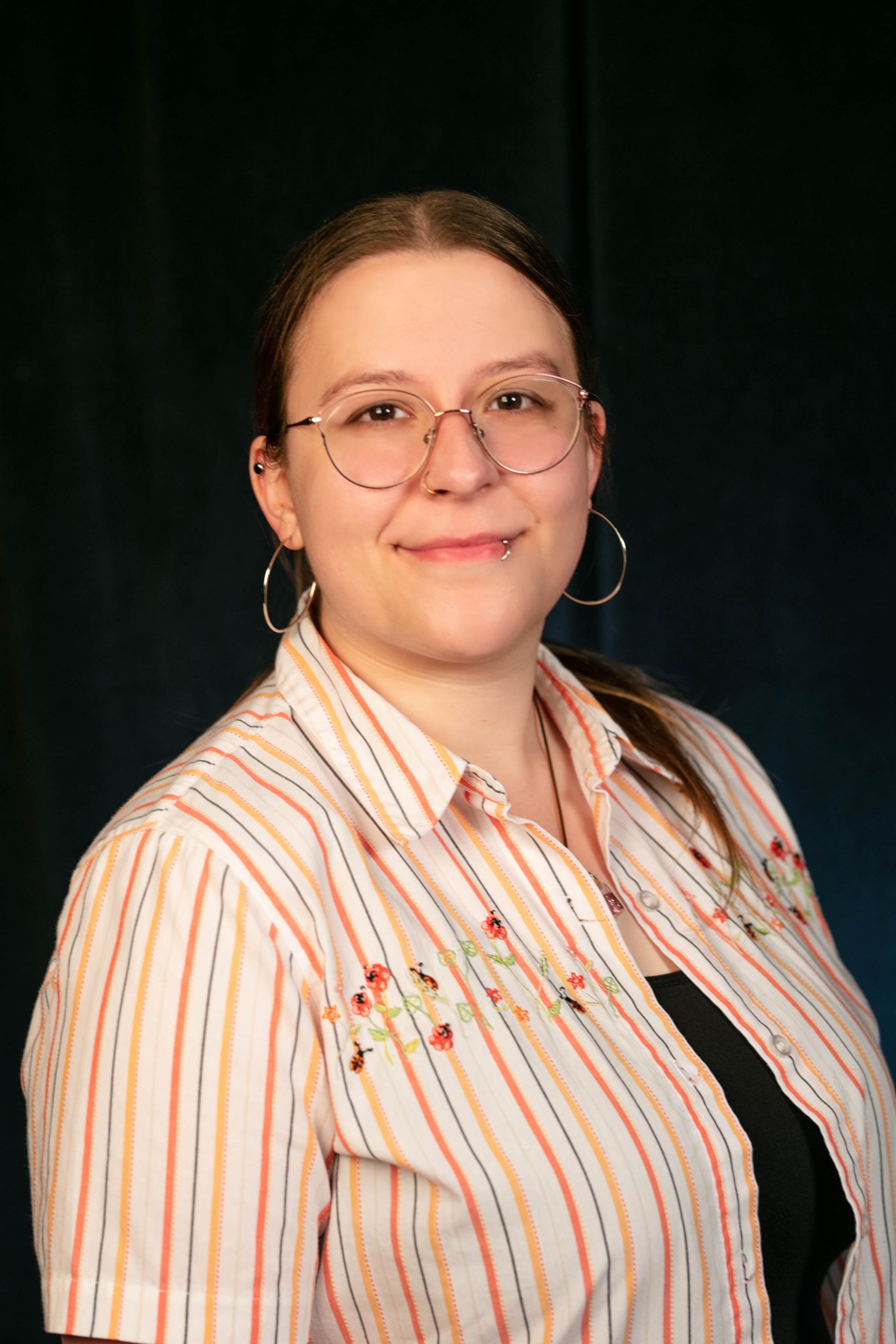 Brianna Marie Link
BFA Puppetry, Class of 2025
Brianna is from East Liverpool, Ohio and lived there for the majority of her life. She leaned toward puppetry as a career starting in 2020 after growing up with media involving puppetry since she was very young. She took inspiration from various puppeteers before her and decided to get involved with it by attending WVU. Her favorite thing about puppetry is the versatility in the art form; puppetry can vary by style, audience, and story content. This drew her in as she could see herself moving forward in this career path. Her primary goal is to continue to perform in any way possible: theatre stages, television, and movies. Some of her hobbies outside of puppetry are crafting, doll collecting, and playing video games.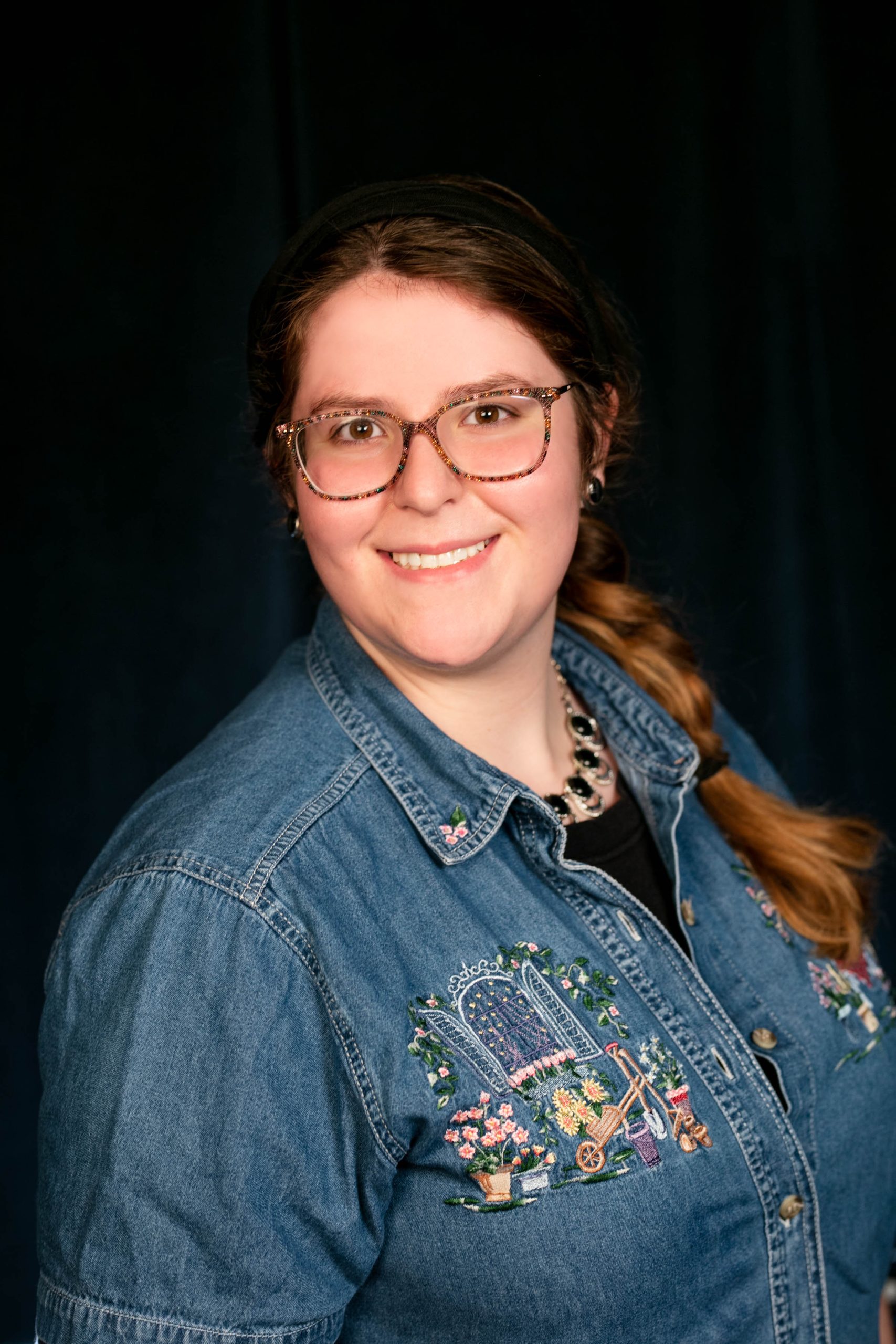 Emma Grace Link
BFA Puppetry, Class of 2025
Emma is from East Liverpool, Ohio and lived there for all of her life. She became interested in the Puppetry major at WVU without having any prior performing experience. She decided to pursue this new passion due to the flexibility of expression that puppetry provides. Building puppets allows her to utilize her interest in painting and the world of performance art  in a creative way. Her favorite thing about puppetry is that a puppet can be one character, then the next second be something entirely different. It is possible to remove the aspect of stock characters and explore outside of what is typical in a production. Some of her other hobbies include painting, writing, and journaling. Her career goals are to work on commission to build puppets, and to do art at her own pace on her own time.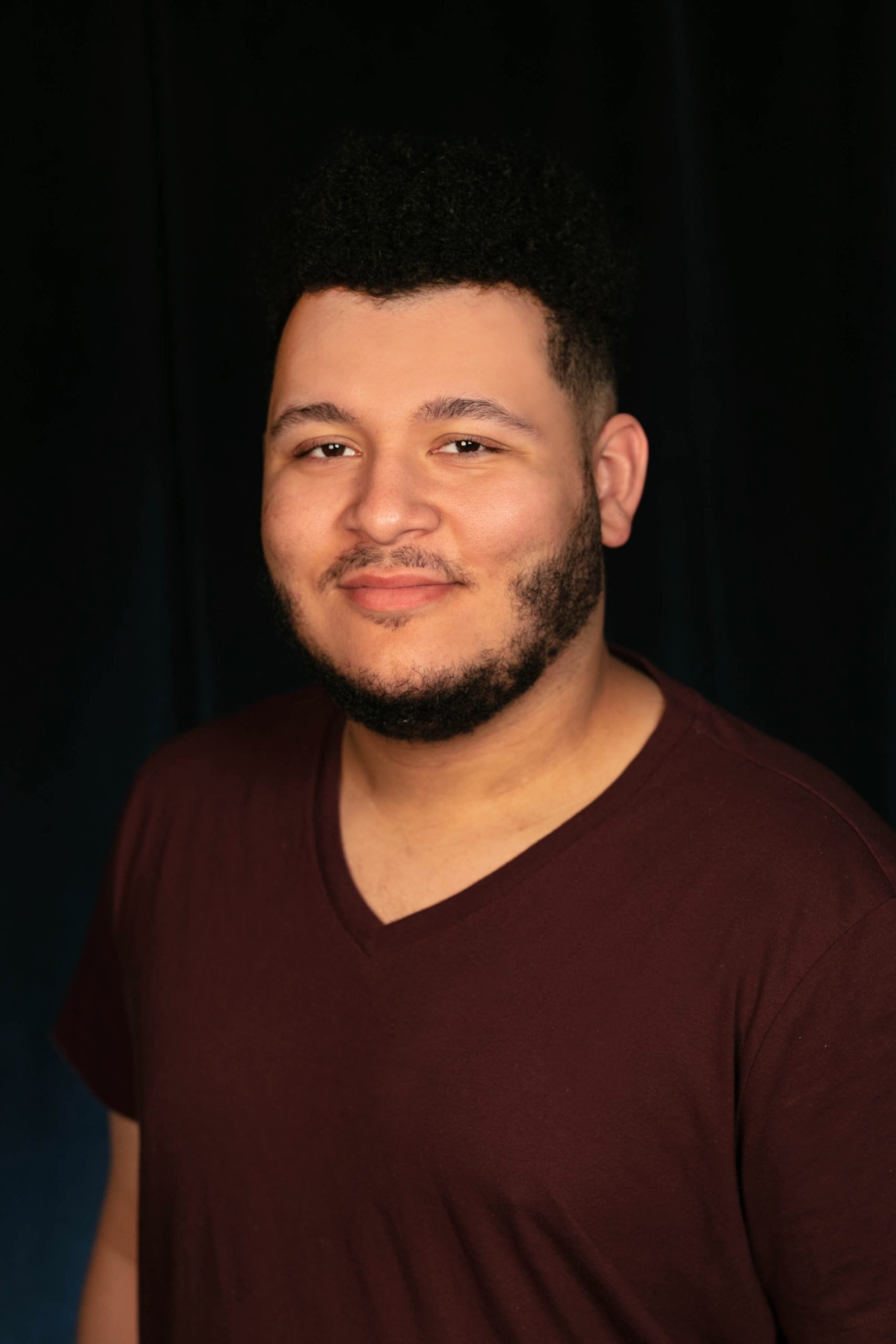 Perry J. Jimenez
BFA Puppetry, Class of 2025
Perry was born in New York where he spent part of his childhood before moving to Florida. He made his way to West Virginia after being accepted into the Puppetry Program at WVU. His love for Puppetry started when he was a kid. Growing up, he watched so many puppet shows that he became enthralled with the artform. He was always looking for shows and movies that involved any form of puppetry arts, from children's shows Like 'Sesame Street' to more mature films like  'An American Werewolf of London'. The thing he loves most about puppets is performing with them. The ability to animate the inanimate! It's surreal and it's art! Perry enjoys singing, reading, video games, telling jokes, and being a dork. After graduation, he hopes to become a professional Puppeteer in the entertainment industry and work on shows such as 'Sesame Street' or 'The Muppets' (It might seem like a stretch, but a guy's gotta dream.)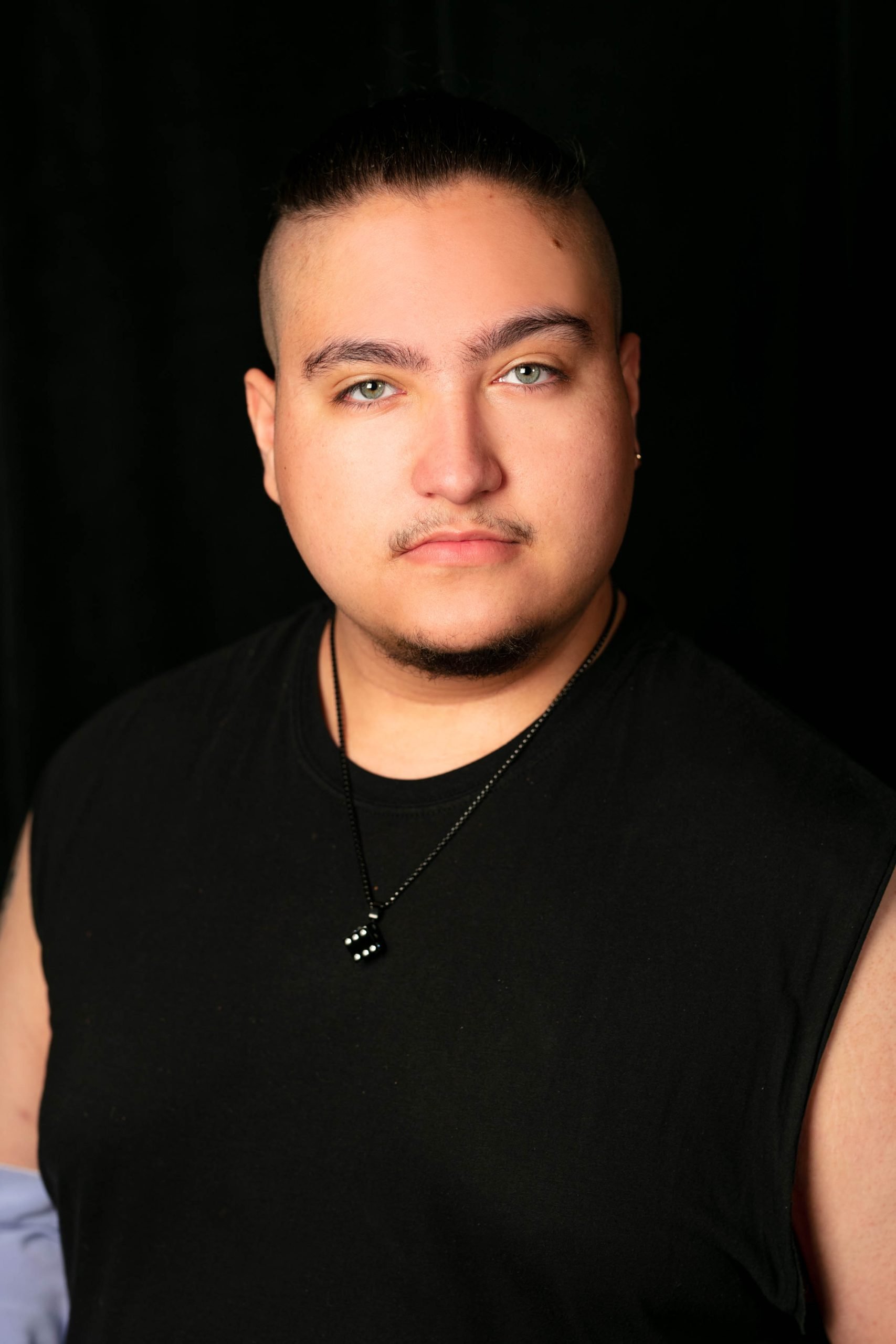 Alex Michael Zayas
BFA Puppetry, Class of 2026
Hailing from New Haven, CT, Alex started puppetry as a hobby during the Covid lockdown, but became invested in it as a career while watching Randy Feltface, a puppeteer comedian. His favorite thing about puppets is that they connect with the basic emotions of an audience to tell stories, jokes, or even scare them on a different level. He hopes to work for a practical effects company and use his talents to create horror movies. Fun facts: Alex is OSHA 10 certified, has a Diploma in Sustainable Architecture, is Bartending certified, and a frequent game master for board game night.